BBQ Fact 1
As a result of the Covid19 Lockdown BBQ & at-home eating & entertaining has become even more of the UK's No.1 summer home leisure activity, with three out of four households now owning some type of BBQ grill and pretty much everyone who can, with a garden regulary BBQ'ing.!
BBQ Fact 2
As last year the weather was quite at its best, the UK the tied for equal first place with German in 2019 as Europe's leading BBQ nations, hosting approximately 137 million Barbi's each!
BBQ Fact 3
The average number of BBQ's held per family during the summer has risen sharply from around 2.5 around ten years ago to over 10 in 2019! However given the current Lockdown status, now a BBQ is almost a daily occurrence during the fine weather, with many people currently BBQ'ing 2 or 3 times a week!
BBQ Fact 4
The overall at-home alfresco eating & entertaining plus BBQ market was worth just over £7.8 billion in 2019, up from £150 million back in 1997.
BBQ Fact 5
Standard pre-planned BBQ's are changing fast, as lifestyles become more casual. Down from 70% in 2002 to fewer than 15% now as the impact of the Lockdown plays a major part.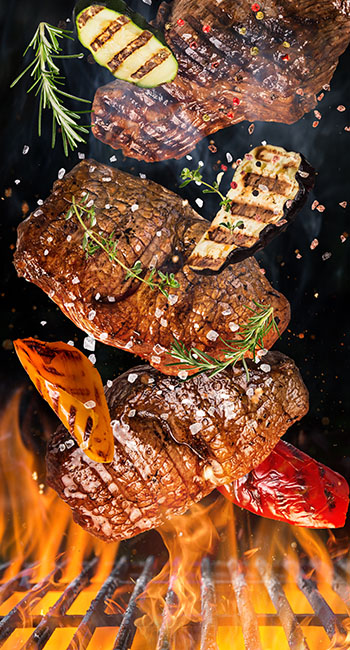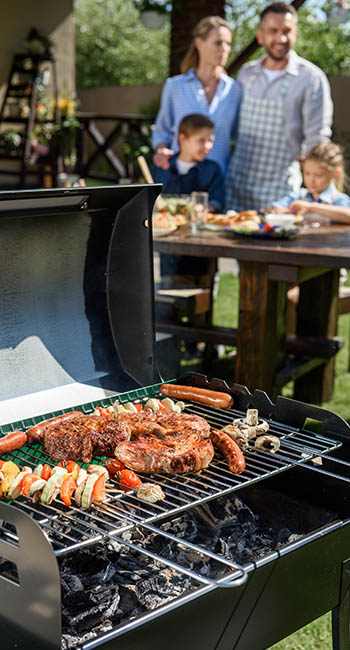 BBQ Fact 6
After-work or mid-week Barbi's now account for over 53% of all BBQ occasions, and this is a major shift from a high of 48% in 2015 and probably due to consumers being more time-poor! Of course the Lockdown and change in consumer lifestyles will also have a big impact.
BBQ Fact 7
Although BBQ & alfresco eating has now become a standard alternative summer meal format with over half the population now considering it as normal to BBQ or eat outside during the summer. However paradoxically and perhaps as a result of the pandemic and continuing hangover from the continuing Brexit uncertainty, the perception of alfresco eating occasions remains as an indulgence or treat, with 40% likening BBQ to a dinner party in terms of entertainment value!
BBQ Fact 8
Once male dominated BBQ's have become more gender-neutral with women accounting for 49% of all Barbi occasions, whilst men are still tangling with the tongs, they have slipped by 7% over the last three years to 51% in 2019.
BBQ Fact 9
Post Lockdown, couples remain the most likely to host a BBQ than singles, only 9% of pensioners are likely to have a Barbi. 43% of men and 40% of women now attend over 10 BBQ's a year, with 11% of adults claiming to have found love over the coals!
BBQ Fact 10
Apart from the summer 24% of us now have BBQ's during the spring, and of course with the Lockdown and great weather this year this has increased significantly, with a further 7% claiming to BBQ all year-round and 210k claiming to have BBQ'ed their Xmas dinner!
BBQ Fact 11
Both Americans and Australians love to Barbi with 3 out of 4 households owning a grill and using it on average at least 5 times a month. With both claiming to be the World's Best BBQ'ers?
BBQ Fact 12
There has been a major shift towards vegetarian, vegan and plant-based food choices and this has naturally evolved into the BBQ and at-home alfresco eating market as well, with over 40% of all BBQ's now including either a full or partial vegetarian, vegan or plant-based option.
BBQ Fact 13
Equally over the last few years there has been a clear swing towards Gastro-grilling with a 'sausage to swordfish and burger to brochette' evolution in the style and type of food cooked at a BBQ.
BBQ Fact 14
Despite times still being tough, many consumers are now indulging themselves as a way of 'lightening the load' and will now spend around £48 on food and drink for a BBQ, up from £15 just five years ago!
BBQ Fact 15
Despite the effects of the Covid19 pandemic and the ongoing Brexit uncertainty, BBQ and at-home alfresco eating & entertaining remains a fashionable and cheaper alternative to a visit to the local pub or restaurant, especially as all such venues are currently on Lockdown!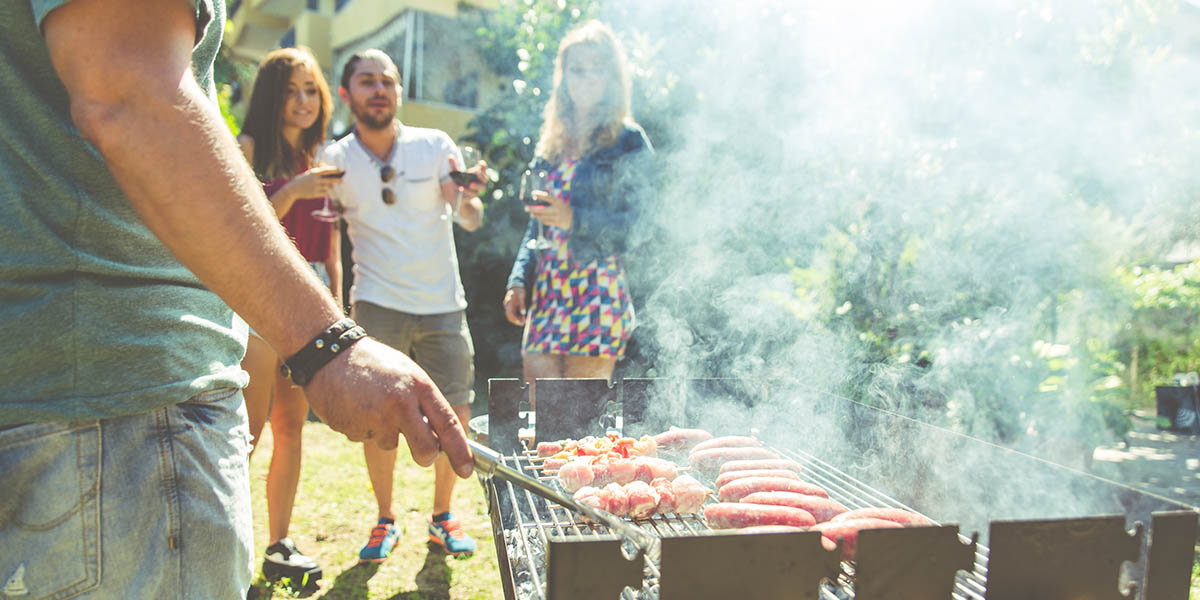 BBQ Fact 16
22% of all households now have 2 BBQ grills and 11% 3 or more. Traditional US 'smoker' BBQ's are now in 8% of all homes. 6% of all households now have some form of outdoor kitchen.
BBQ Fact 17
Charcoal although previously having been in decline, however in line with the trend towards more traditional and slower BBQ styles is now seeing a resurgence standing at 49% in 2017 up from 37% two years ago. However, Gas remains just the most popular at 51%.
BBQ Fact 18
Hooded BBQ's are now the most popular, accounting for 46% of all sales, followed by Flat-bed grills remain most popular, with rotary grills and smokers growing fast.
BBQ Fact 19
US Style Lo&Slo smoking has become very fashionable with pulled pork being especially popular. Hot and spicy food regions such as South African, the Caribbean, Mexico, North African and Southern US styles such as Cajun & Creole, are also becoming more popular on the Barbi as are South America styles as a direct result of 2017 Olympics in Brazil! Even Japanese Yakinuku BBQ is gaining popularity due to the Rugby Word Cup in 2019.
BBQ Fact 20
Although, as a result of Covid19 pandemic the housing market has come to a stop, as new house building begins to pick-up again, developers will once again incorporate patio areas and built-in BBQ's as key purchase incentives, with some even including outdoor kitchens in more expensive,above £1m properties.