Everyone went for
the grill last year…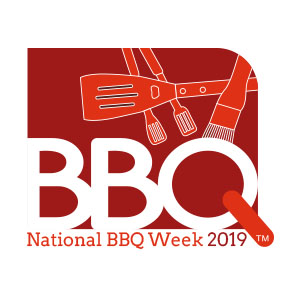 …the 23rd National BBQ Week certainly did and broke all records!
May 25th – June 2nd, 2019
Our 23rd National BBQ Week finished in June 2019 and what a week it was! We've been helping people become Better BBQ'ers since 1997 and although the weather was somewhat variable, we were still able to directly engage with nearly quarter of a million consumers, sampling and demonstrating Gastro-grilling tips & advice across the country. The National BBQ RoadShow also wowed the crowds at both the London Foodie Festival in Syon Park and the Royal Bath & West Show down in Somerset.
Overall, it was a huge success, and we'd like to say a massive thank you to all those Barbi-fans who took part as well as to our BarbiMates and of course our brilliant Barbi sponsors, without whom this would not have been possible. So, a Big Barbi thank you to all and of course we'll be back next year for a record-breaking 24th time!
and we'll be back for a record-breaking 24th time very shortly!
Our brilliant Barbi partners
Our 23rd National BBQ Week, was sponsored by these brilliant BBQ brands.
National BBQ Week – Media & Social
The 23rd National BBQ Week dominated BBQ coverage across May/June 2019
Media – Total coverage 456 items, reaching 78.6 million
A Total of 221 branded competitions were ran which reached over 34 million people. With a further 235 pieces of editorial reaching a further 44.6 million
Social – Total 315k social interactions
Our website was the focal pint of the campaign and linked to our social pages, Twitter acheieving 159k impressions, Facebook with 53k interactions and Instagram reaching 14.8k
The National BBQ RoadShow was a key part of the Week and appeared at both the London Foodie Festival in Syon Park and the Royal Bath & West Show in Shepton Mallet, Somerset. Overall, we engaged with nearly 200,00 consumers, distributing huge numbers of Sponsor's brilliant BBQ samples plus lots of BBQ tips, advice & recipes and thousands of BarbiBags at:
London Foodie Festival – May 25th – 27th – Syon Park London TW8 8JF
Royal Bath & West Show – May 29th – June 1st – The Showground, Shepton Mallet BA4 6QN