Don't be a Barbi-babe!
Despite the Lockdown, BBQ's can still be enjoyable and fun, but when you first 'go-for-the-grill' it can be somewhat daunting, so as a Barbi-babe, here are some simple and practical tips to help you get the very best from your first BBQ;
1 – Season the grill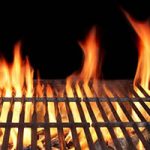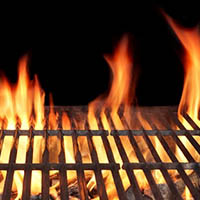 When you've brought your very first BBQ grill it's a good idea to remove the impurities that have built up during the manufacturing process. So, light the BBQ and let it burn for up to an hour at the highest temperature. Then turn off and when it has cooled down, but is still 'warm', rub the whole inner cooking surface with an oiled cloth to season. A standard cooking or groundnut oil is ideal for this purpose.
2 – Planning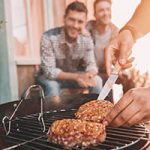 Plan your bigger Barbi's in advance. Although 'after-work' Barbi's can be both spontaneous and fun, a little planning works wonders for larger grilling.
3 – Soak it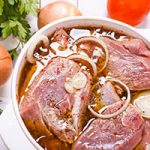 It can be difficult to decide how, or if meat needs seasoning, when new to BBQ'ing. However, it is good idea to use suitable marinades or grill sauces as they not only add flavour but also protect food from the direct and intense grilling temperatures.
4 – Speed it up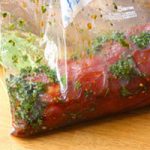 A simple tip that will speed up the marinating process by around half is to place the food in a sealable plastic bag with a suitable marinade. Massage in marinade for a few minutes, seal then place in the coldest part of the fridge for a minimum of 30 minutes depending on the food.
5 – Fruit & Veg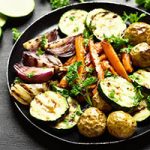 Vegetables, even fruit can also be marinated and work well on the grill.
6 – Timing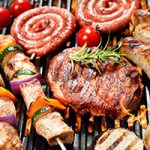 Remember there is no definitive temperature or length of grilling time to achieve great BBQ food, so be prepared to experiment and even get it wrong sometimes.
7 – Heat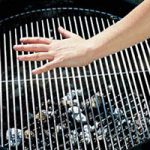 Barbi-babe Advice No.7 A good, simple temperature guide is the 'hand test'; hold your hand around six inches above the grill surface, being careful not to touch any hot surface; if you can only keep your hand there for a few seconds the grill is probably too hot, around 10-15 seconds is probably the correct cooking heat, anything longer than that should really only be used for warming or slow grilling.
8 – Skewers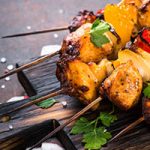 When using wooden skewers always soak well in water for at least 30 minutes before use. If using metal ones remember they will get hot as well as the food, so take care!
9 – Well-oiled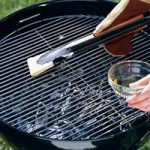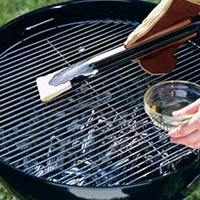 Ensure that the grill-bars are well oiled and turn meat or poultry, once per side to sear and then once more to cook-through. Do not keep turning food as removes from the heat and delays cooking. Food should not be allowed to stick to the grill.
10 – Take it slow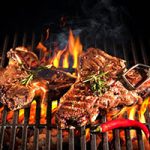 Don't try to cook too quickly or over too high a heat, as this will cause food to burn on the outside and be undercooked in the middle.
11 – Burnt is Bad!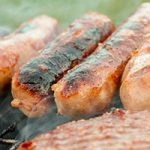 Don't burn 'bangers' or indeed anything! Burnt food on the Barbi is a real 'no no' and as the saying goes 'Burnt is Bad'! However, do ensure all food, especially poultry, sausages and burgers are well cooked.
13 – Baste it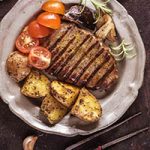 Ensure that you baste meats, poultry and fish to retain moisture and flavour. Remove food at the end of the grilling process and allow to cool for a few minutes before serving. Always serve to warm plates.
14 – Chill…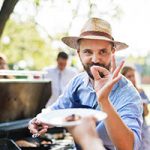 Put on some great summer tunes pour yourself a chilled glass of your favourite beverage and enjoy some of the best food of the year
Enjoy, you're on the road to Better BBQ'ing.