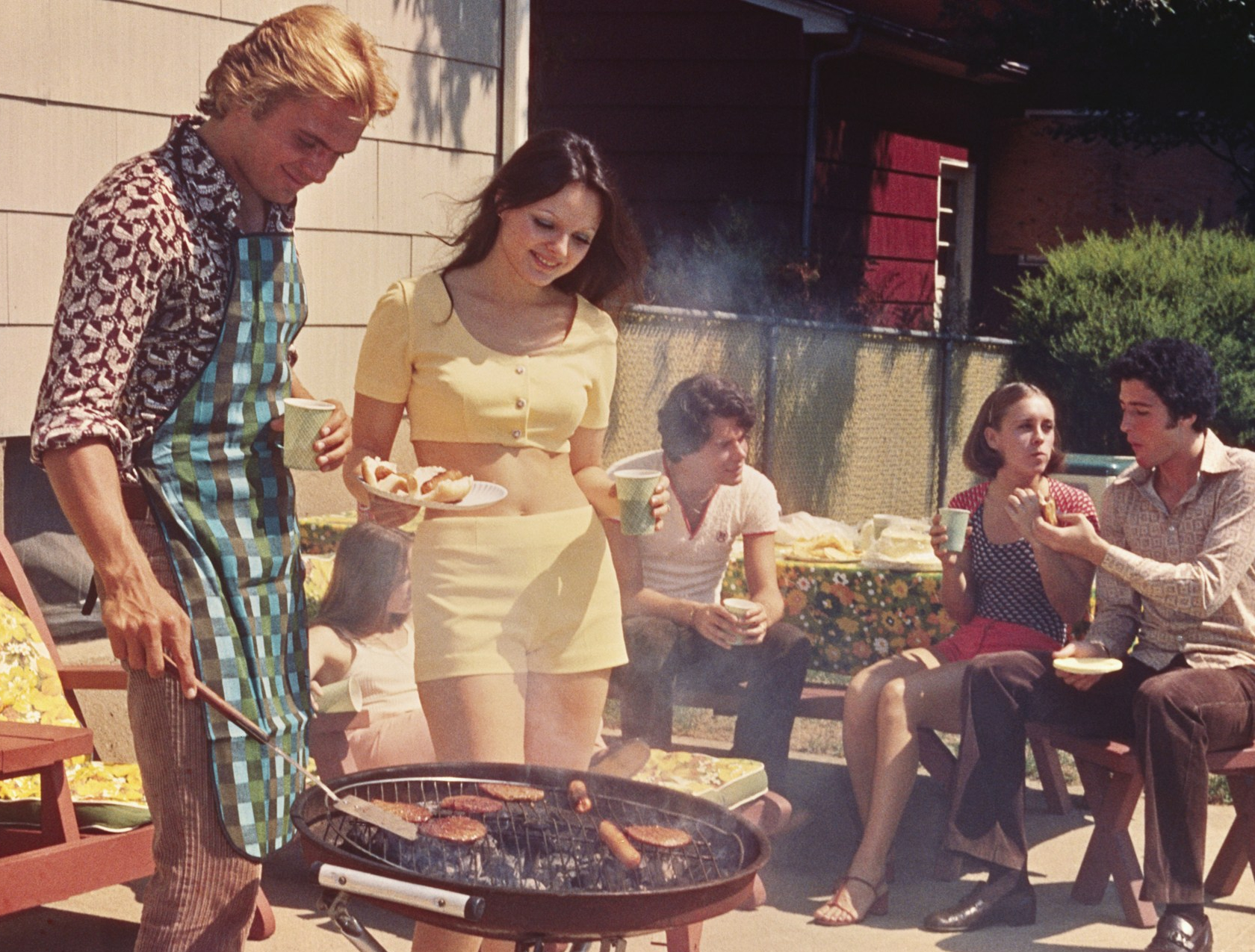 Once upon a time… BBQ's used to look like this!
Going back to the dim distant days of Barbi's pre National BBQ Week, your average BBQ was somewhat different to now!
Not only were the fashions and fads different, the food was different too, with  loads of meat, sausages, steaks, burgers all piled high and more than likely overcooked! In fact the often heard cry at the time was 'If it ain't burnt, it ain't BBQ!'.
Wow, how times have changed, with Gastro-grilling to the fore and with everyone aspiring to become Better BBQ'ers!